by Mitchell Sprinsky on Apr.29, 2014, under Ride Reports, Utah
A good nights sleep with the help of the Elevation First Cast pony keg I brought with me.  Some morning breakfast discussion over where we would ride today and the decision is Klondike Bluffs.  Though there have been trails in this area for a while, a lot has been added.  It's also an area I had never been to.
Again, we are treated to various types of terrain.  From dusty singletrack to slickrock.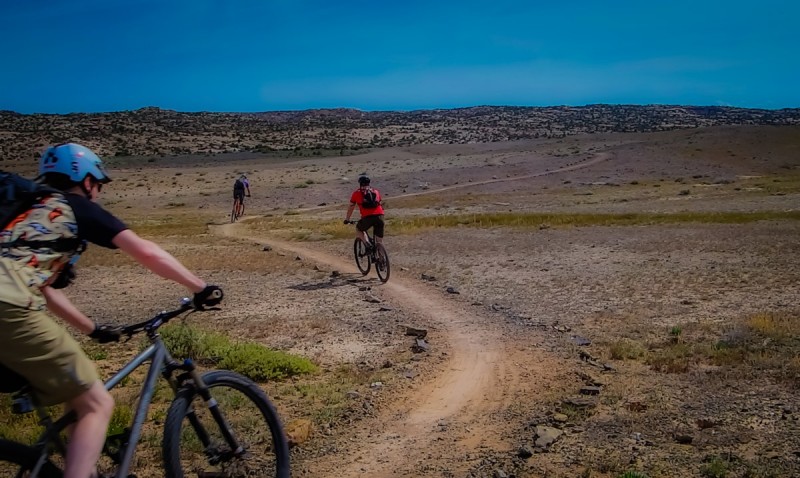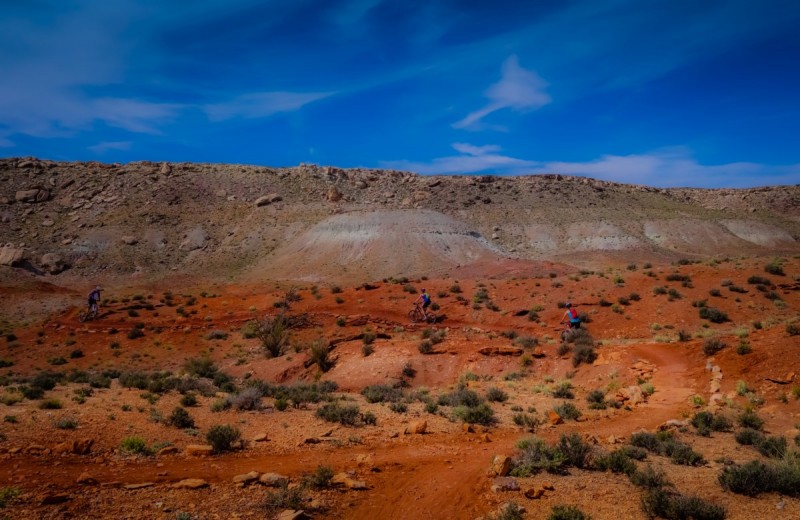 Mountains in the middle of nowhere.  The LaSalles are kind of cool that way.  Plop, here's 13,000′ makeing it's own weather.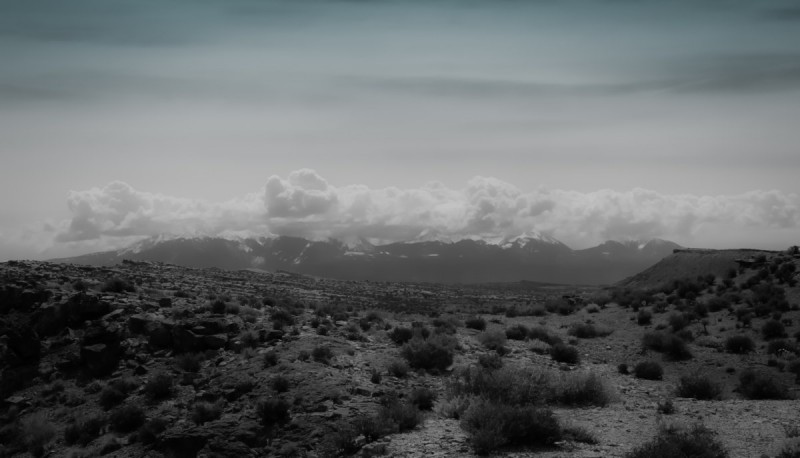 If you like fast flowing singletrack without a large amount of tech (I do), then this is for you.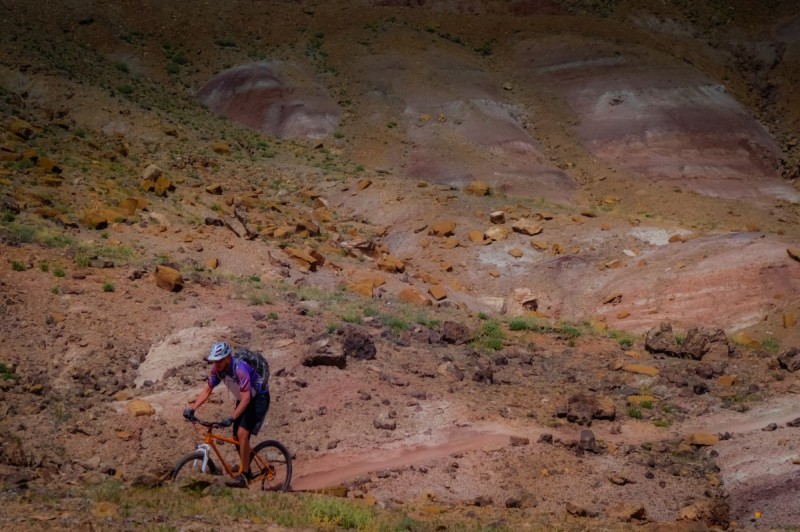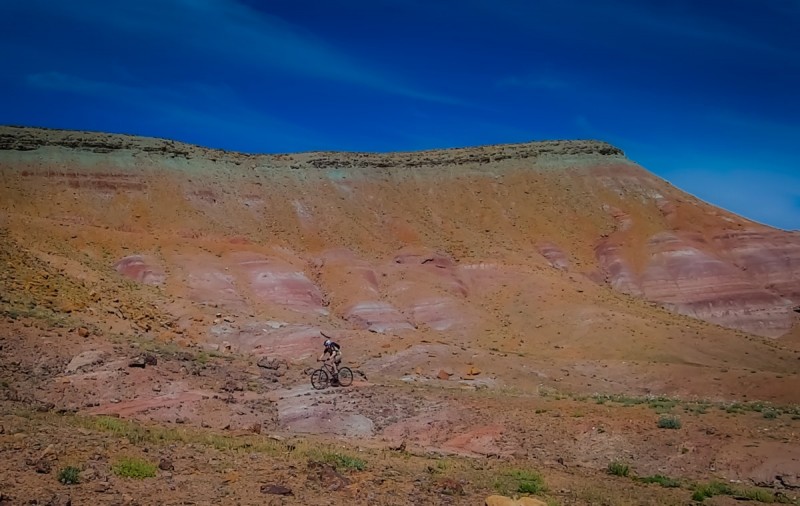 I'm not going to name the trails.  Heck, they all seem to be like one big trail with the exception of EKG.  That earns it's name.
We took some time to do a little route finding.  Tim was feeling awnry and needed some additional punishment.  We sent him south so he could do all of EKG :).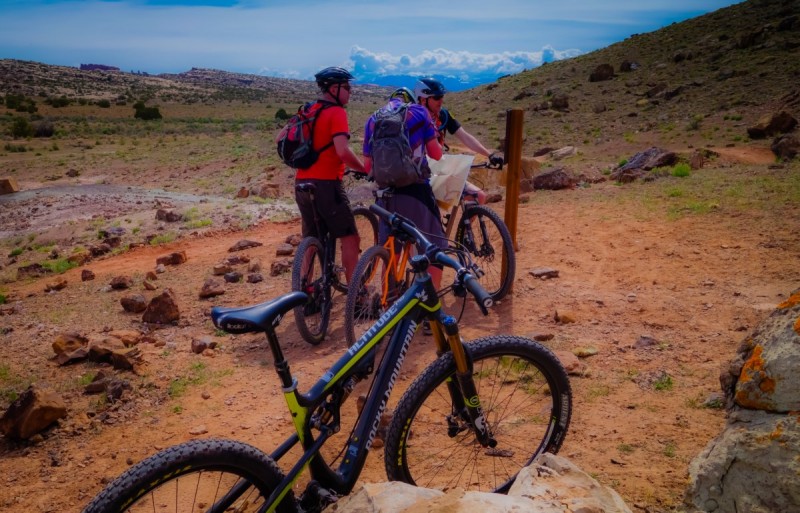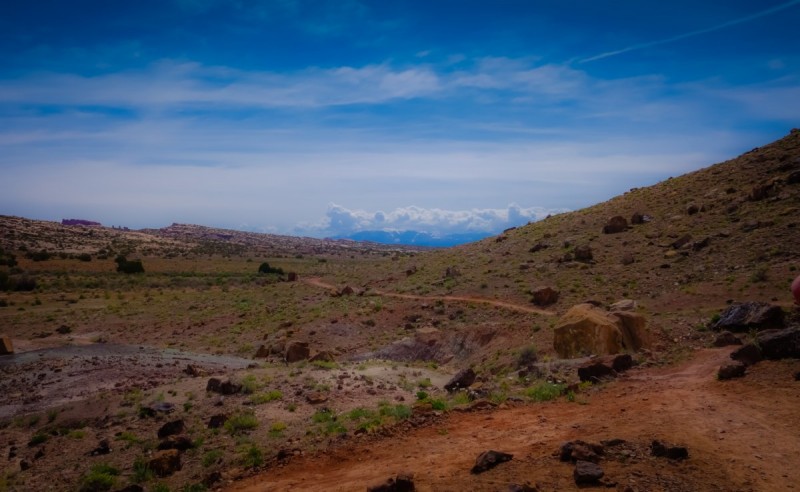 Meanwhile, back at the ranch…  We carried on the smooth and rocky Dino, to meet Tim at the intersection with EKG.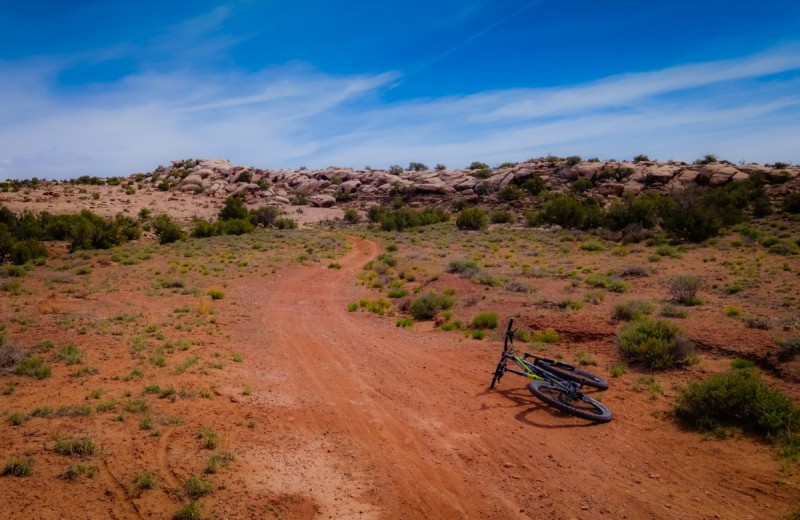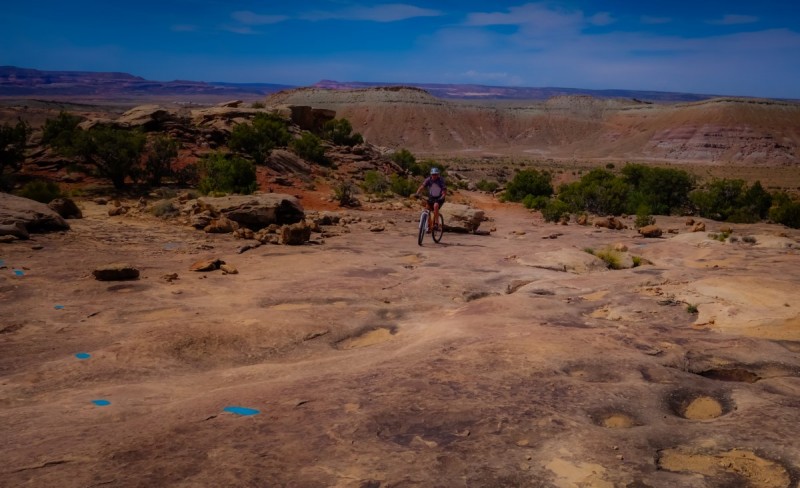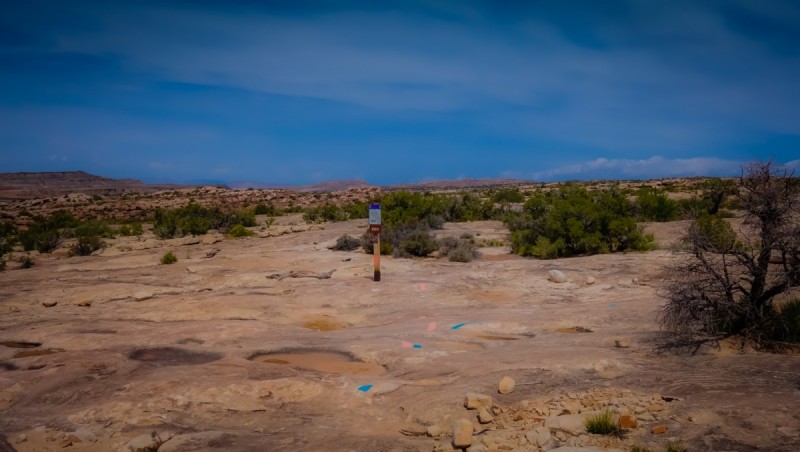 You gotta love the line painting.  I'm still seeing dashes.
A fantastic trail system that goes down as one of my favorites.  Yeah it's easy, but sometimes you just want to enjoy the moment.