by Mitchell Sprinsky on Jan.20, 2014, under Nevada, Ride Reports
No, not the song by Motorhead.  Vegas!  Well, just outside of Las Vegas.  I had to do some evening work over the weekend in our data center, my bike flies free on Frontier (well, until June – that's a rant for another time), and a little dessert desert would do me some good.
First stop was something new for me, Bear's Best.  It seems the trail fairies had been busy since my last Vegas ridezvous, so I'd figue I'd press my luck.  Let 'em ride, so to speak.  Ok, enough bad gambling humor and onto the good stuff.
My last experience with Las Vegas Cyclery, was not that great.  I had rented a bike and well, it was a piece of crap.  That's the main reason I brought one with me, instead.  Still, I wanted to give them another chance and I busted my CO2 inflater.  SO, I needed to get air into my tires anyway.  I purchased a new inflater, and chatted up about Bear's Best.  Way to turn my bad experience around.  Not only did he spend time talking to be about the trail, he gave me a map and suggested I start the ride right from the shop.
A short ride later next to some really beautiful houses in Summerlin, and I was on my way.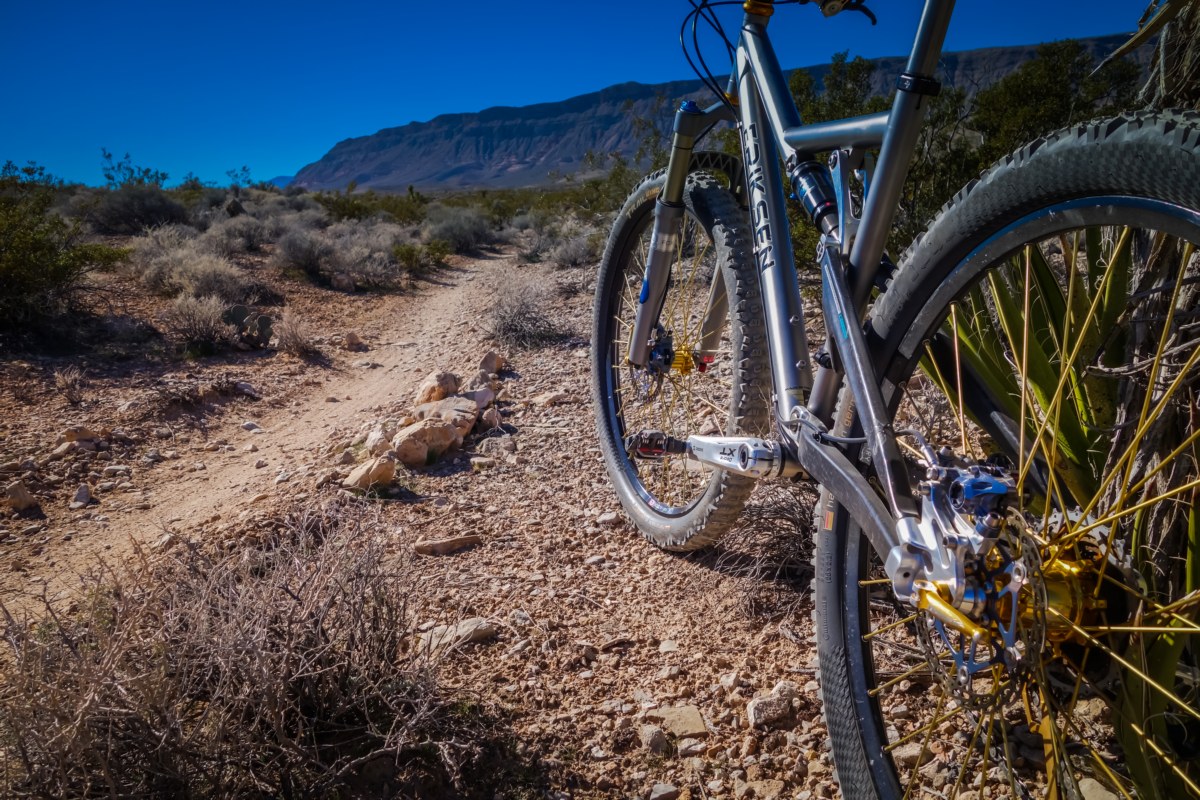 Once you are on the trail, it's single track all the way.  Really nice singletrack!  Ok, since I do build trails I have to give a little critique.  They need to disperse the tailings and not leave them on the side.  Then again, this is the desert and it will probably be a while before it causes any harm.
The trail is actually in a great location.  It is easy to get to, has views on both sides (Red Rocks on one and the strip on the other), plus miles and miles of skinny trail (I doubles over a lot of stuff, but I think I hit at least 20 miles).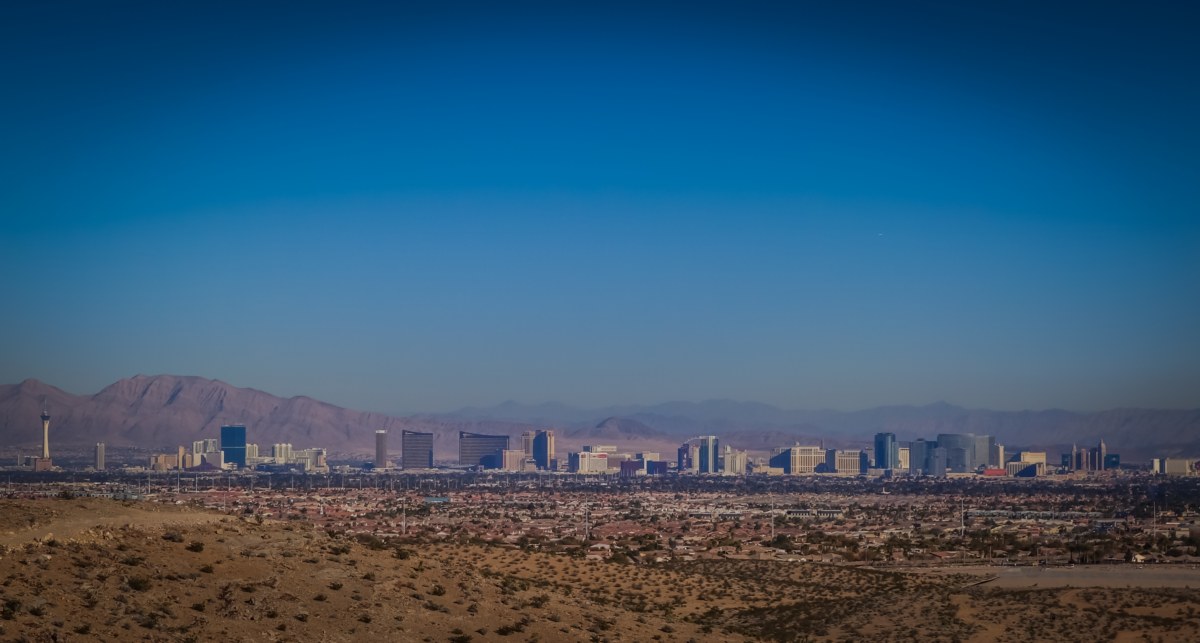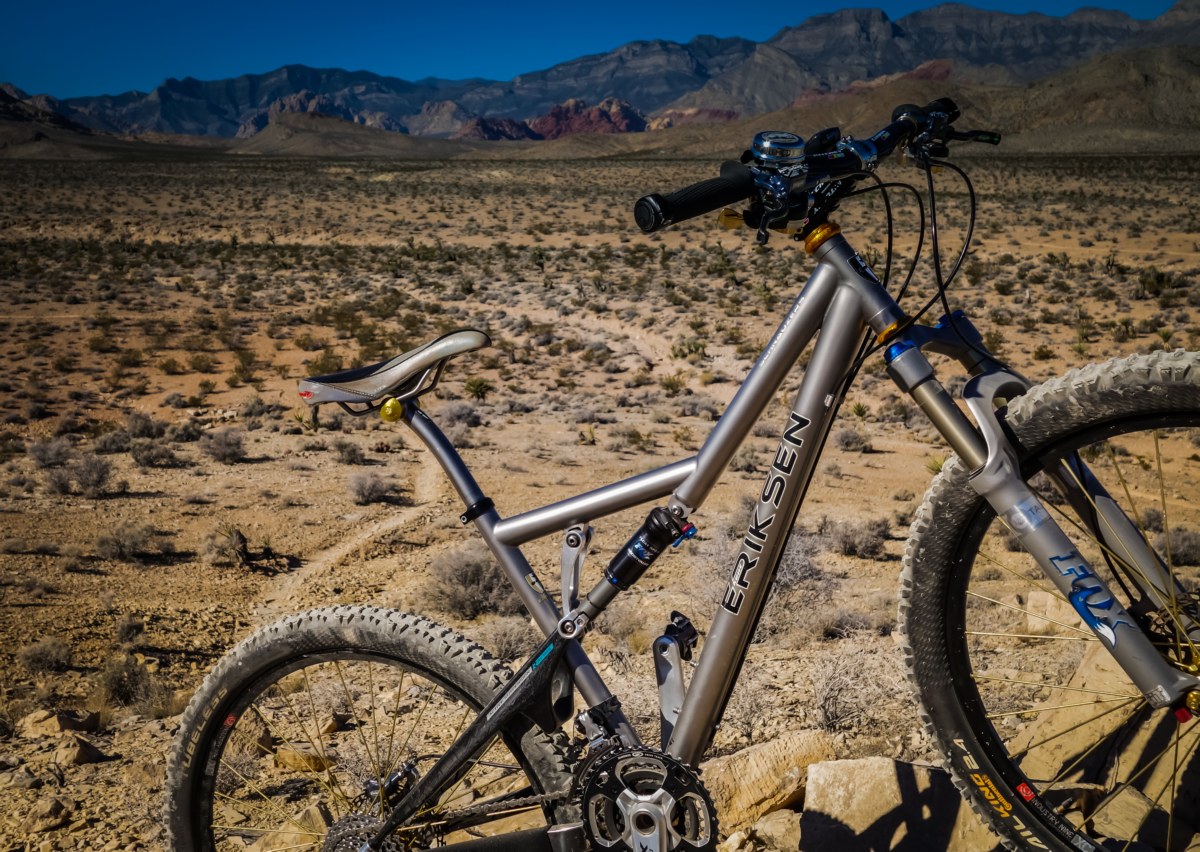 It wasn't crowded at all and maybe it's considered a beginner trail.  There were a few tech spots with 2′ drops, but for the most part, just fast flowing singletrack.  They did a fantastic job of putting a lot of trail into a small space.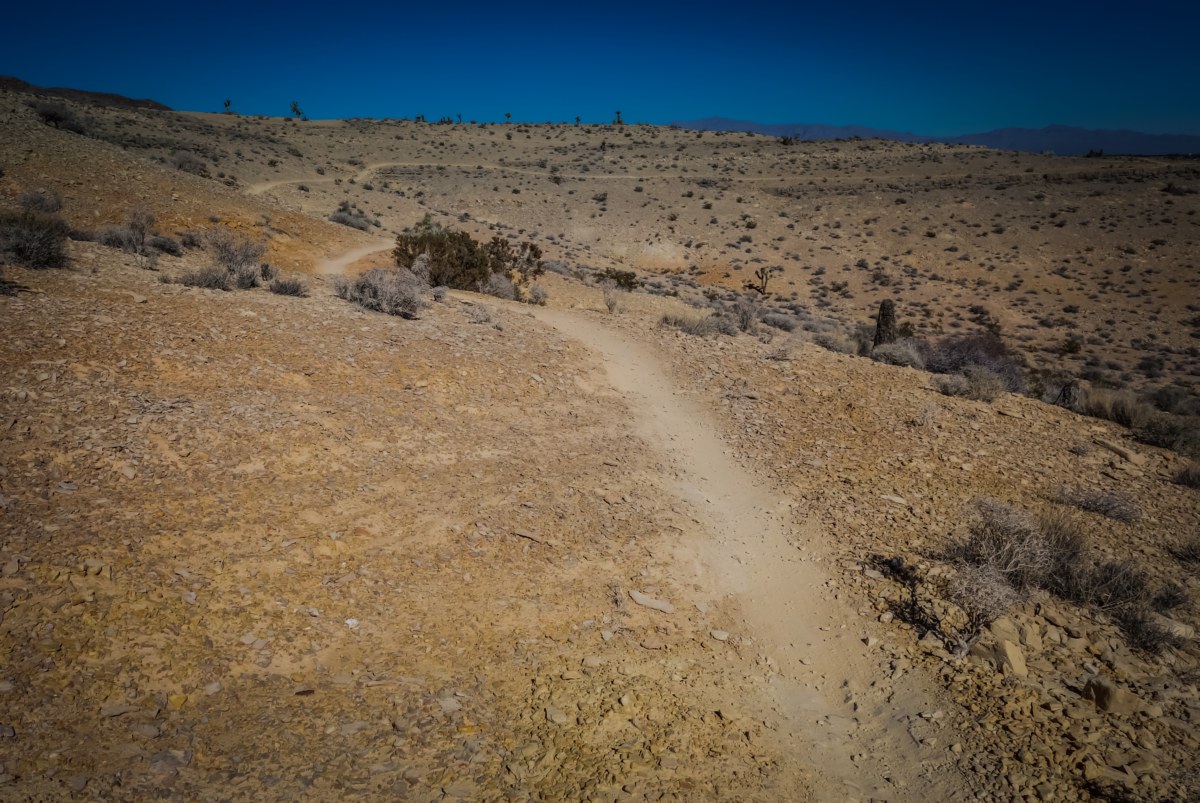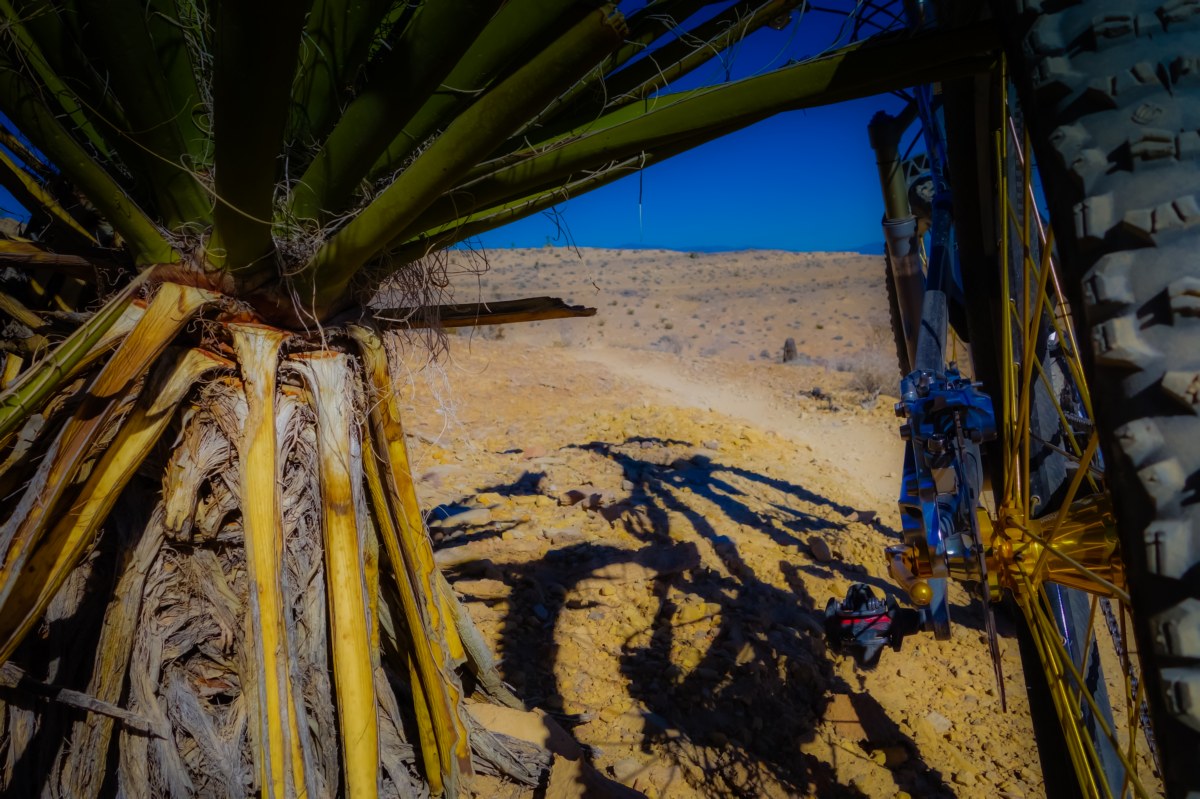 I was like a kid in a candy store here.  Riding among some Joshua trees, soaking up the warm sun (yes, sun block was layered on), and just blasting turns and drops.  Sometimes you just get the feel on that first pedal crank and this was it.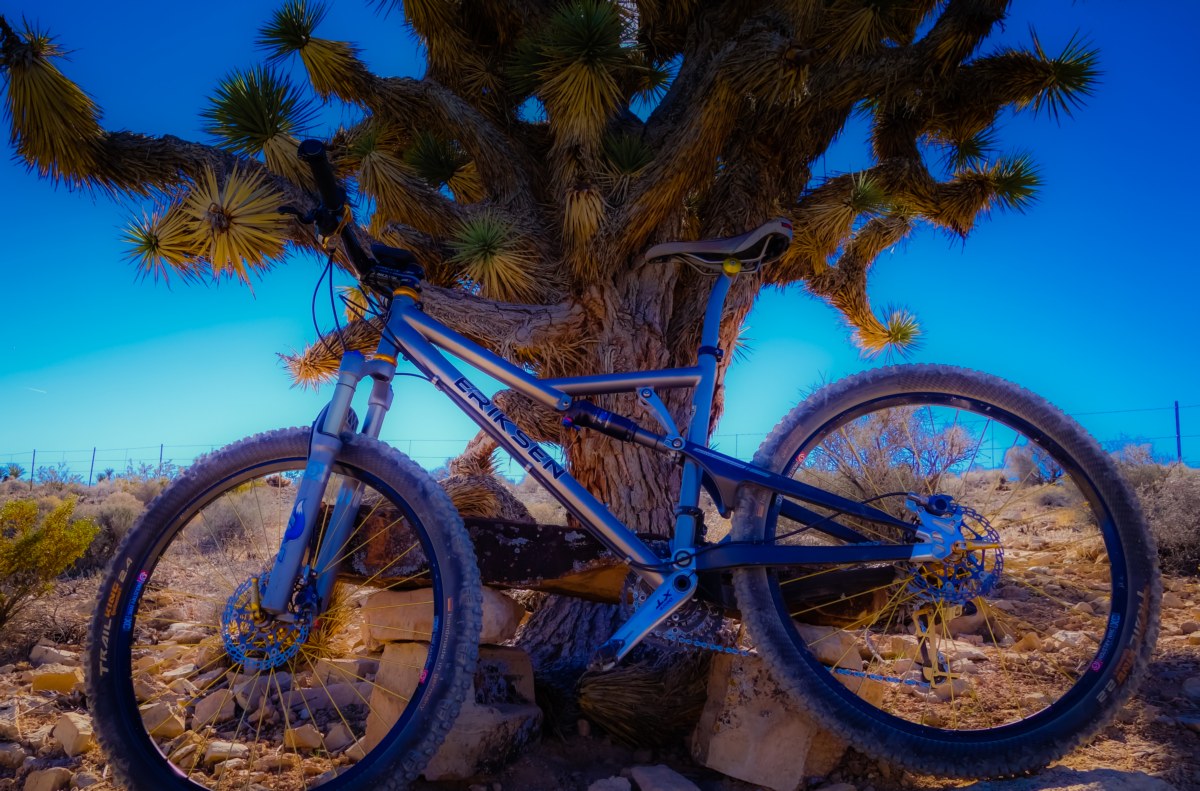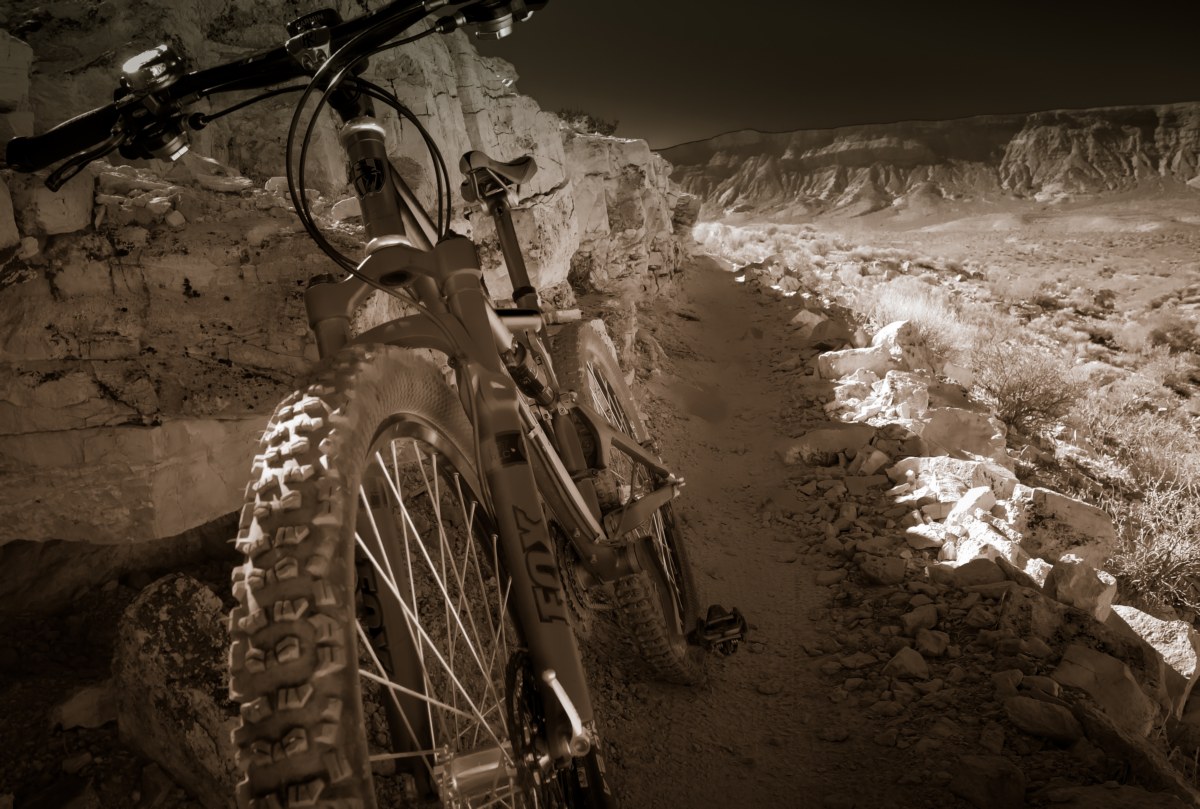 It felt like I could ride forever, and I did.  Almost five hours!  I doubled up on loops because they were just too much fun.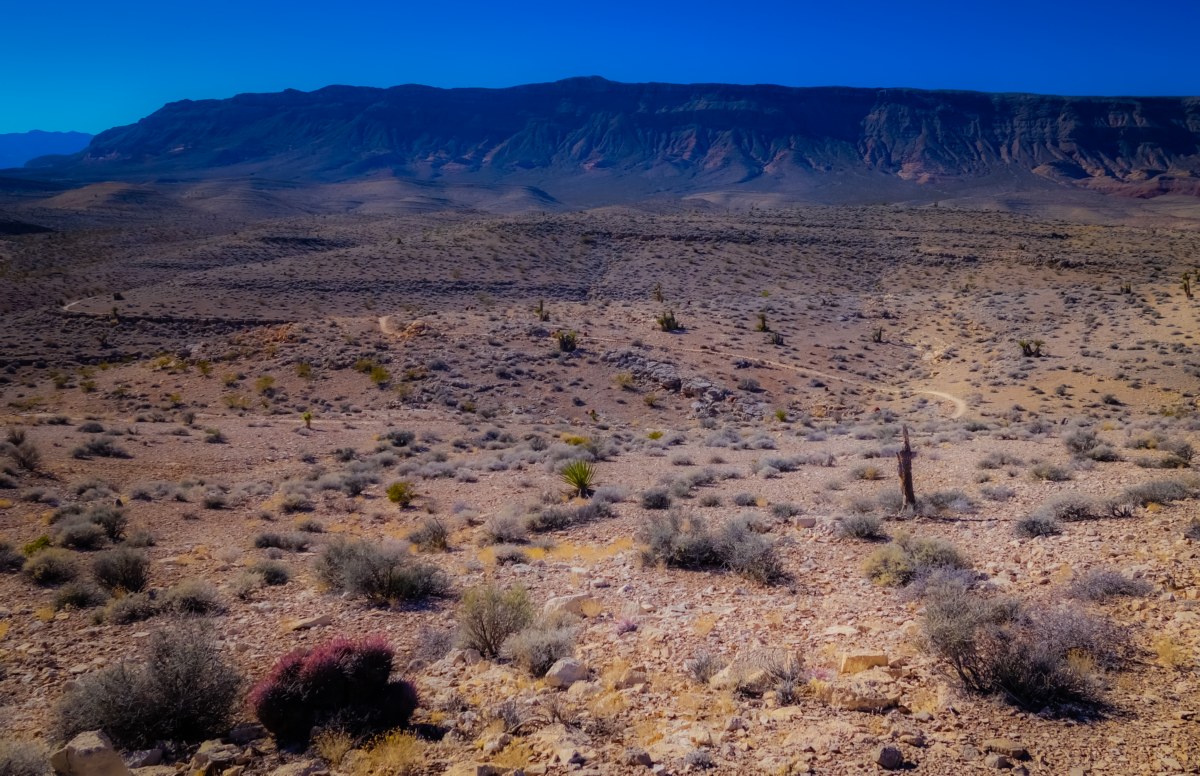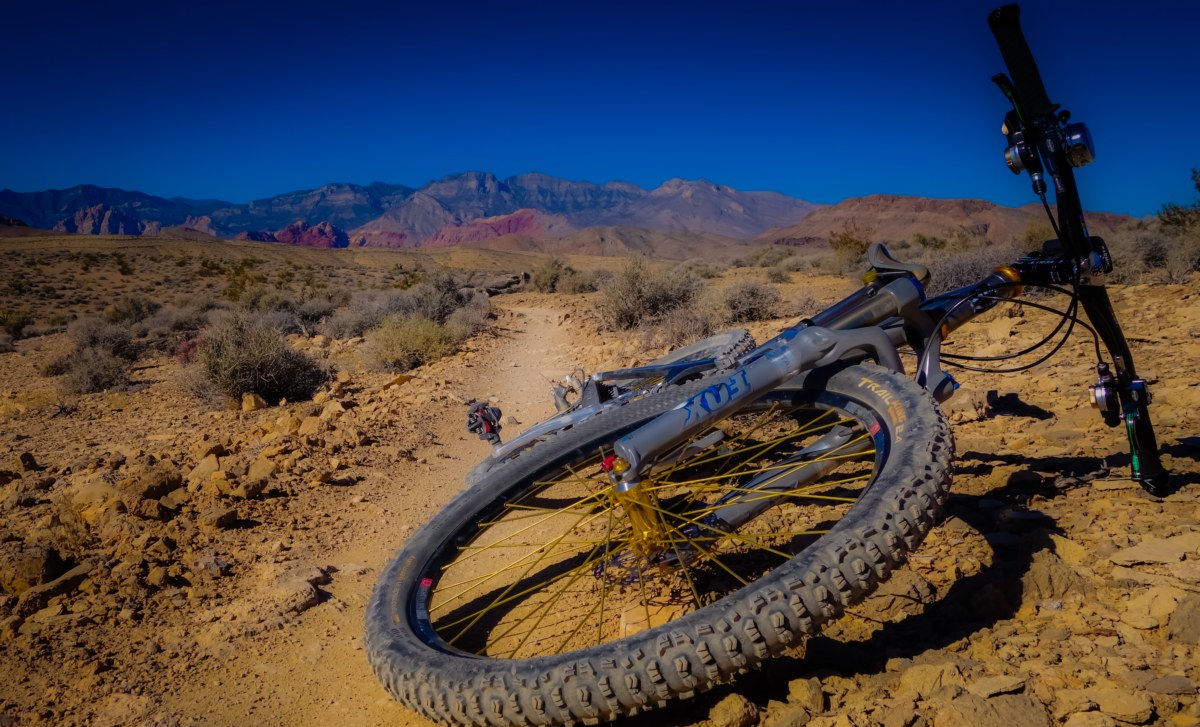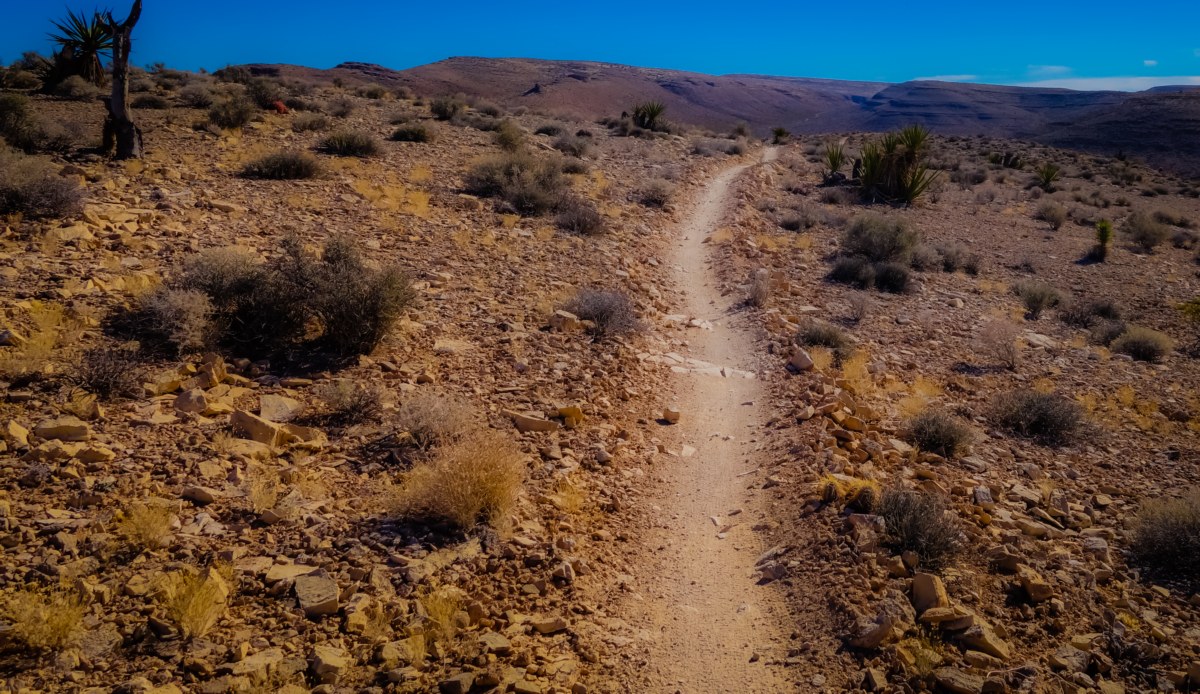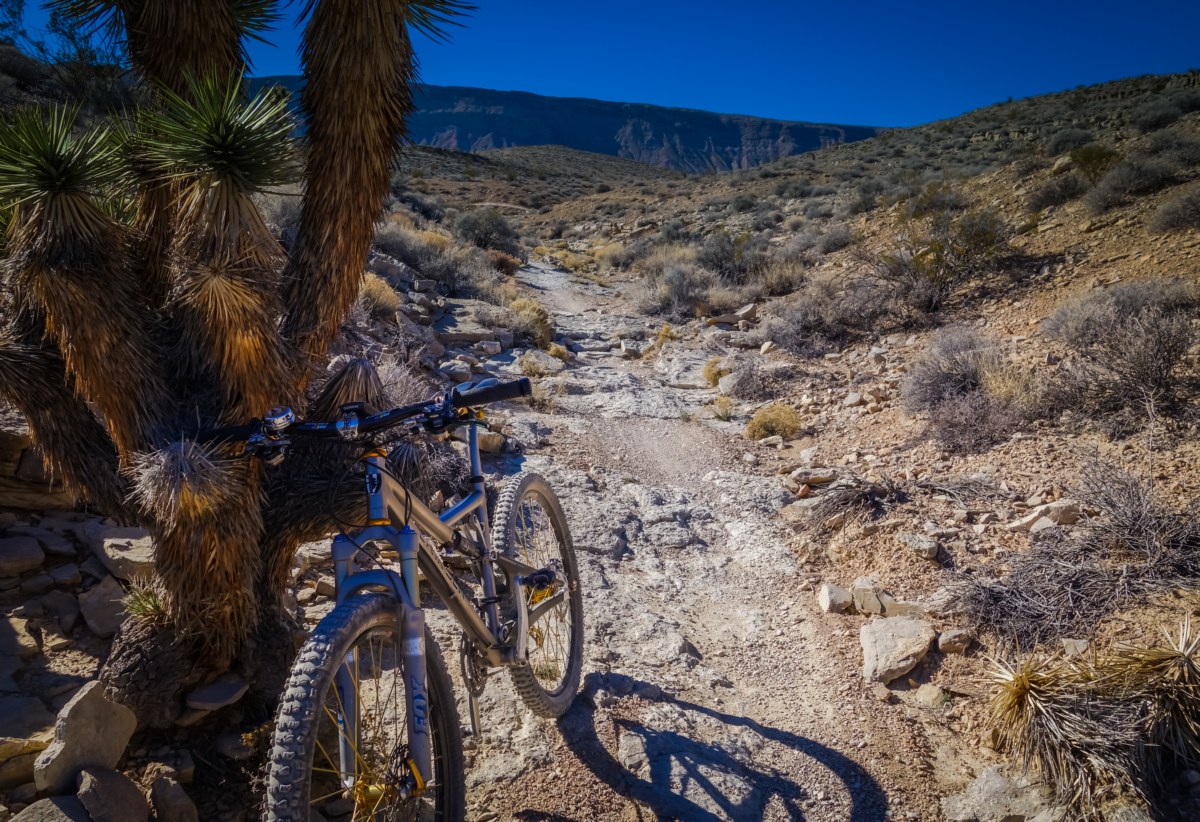 As it got a little later, more people started showing up.  I have to say, some of the friendliest people I have met on the trail.  We chatted about best routes, features, and the Broncos.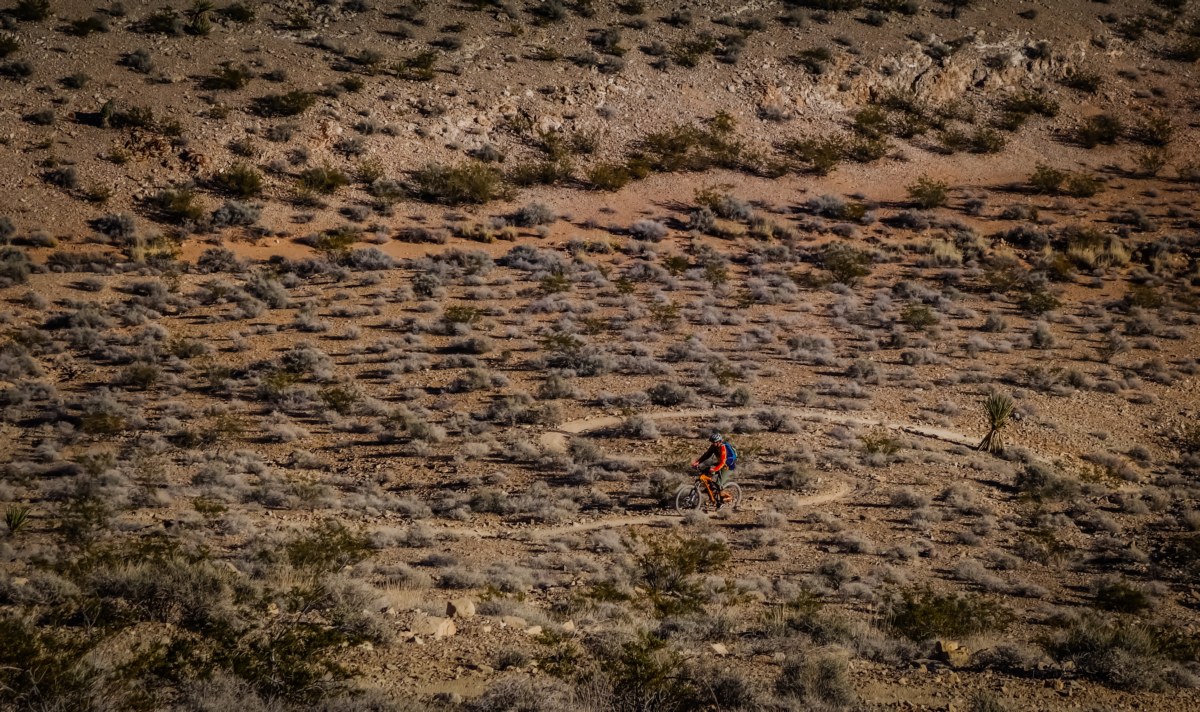 Just a great day to be out on the trail.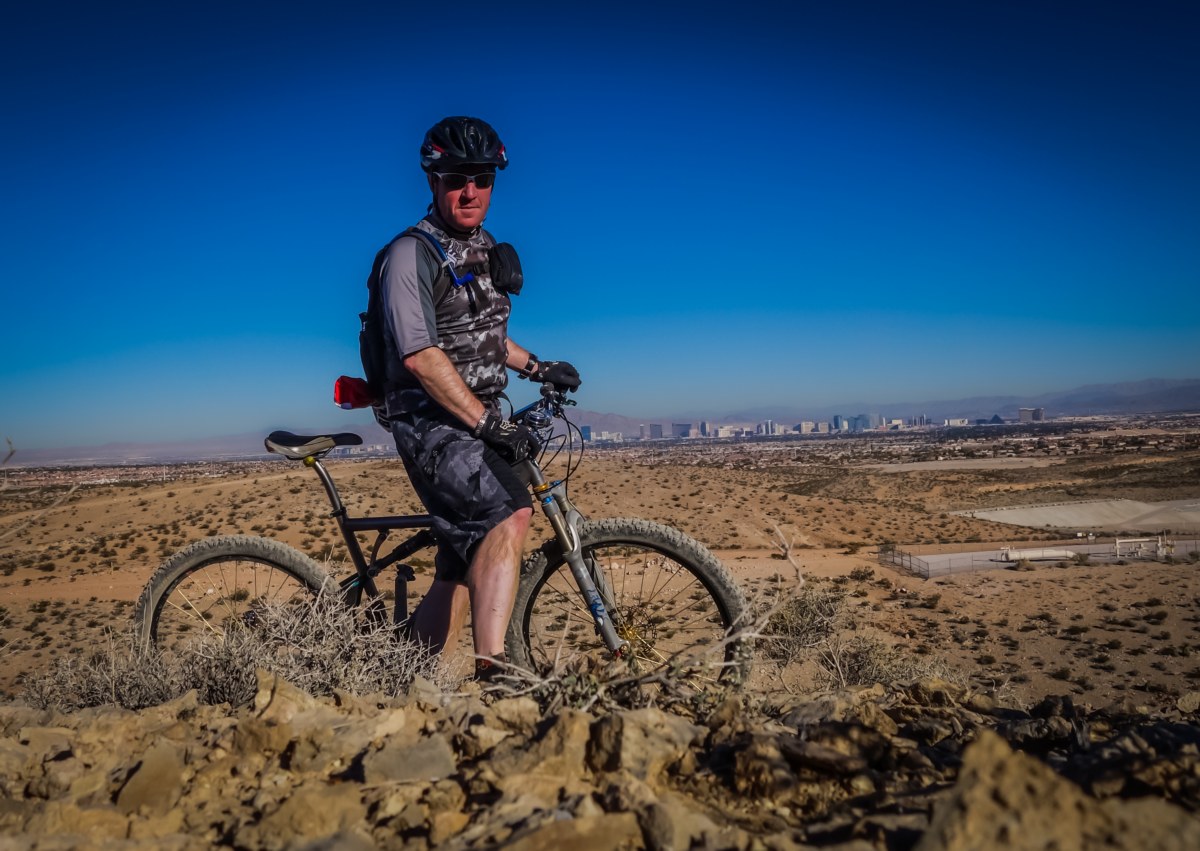 Night work went as planned and I got back to the hotel early enough to plan Sunday's ride.  I lamented over this one for a week, but I know I chose wisely.
The last time I road at Red Rocks (a.k.a. Blue Diamond, a.k.a. Cottonwood Canyon), I never made it off of a very small loop.   I was told there were many miles of diverse terrain, but never really found it.  The maze of trails just kept me going in circles.  This time I was determined to plot a course that would provide a nice distance with views and smiles.  I even programmed the NORBA race course into my GPS.  Still, I stopped at the LBS in Blue Diamond and asked the owner if I had the right track.  Again, another great shop guy.  He pulled out a map and started highlighting the route in different colors.  It reminded me of the days before Google Maps, when you'd go to the AAA office and have them do a Triptik.  He was fast with his descriptions and my eyes were starting to glaze over.  Turn left at this rock, right at this cactus, left at this glowing orb.  The only thing that stuck in my mind was "giant Yucca".
I started from the shop and headed Southeast.  This was a loop, starting and ending at the shop but not on the same trail.  Pretty damn cool!
I found my way to the TH amd the fun just never ended.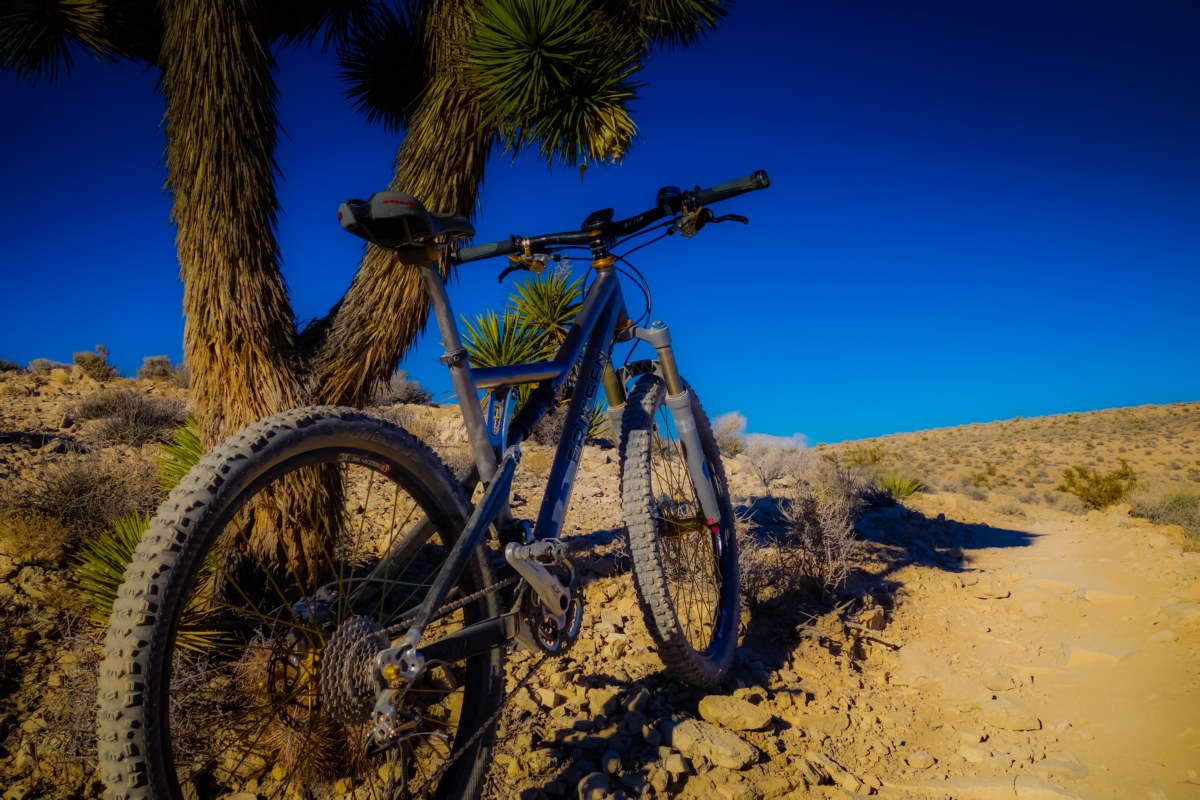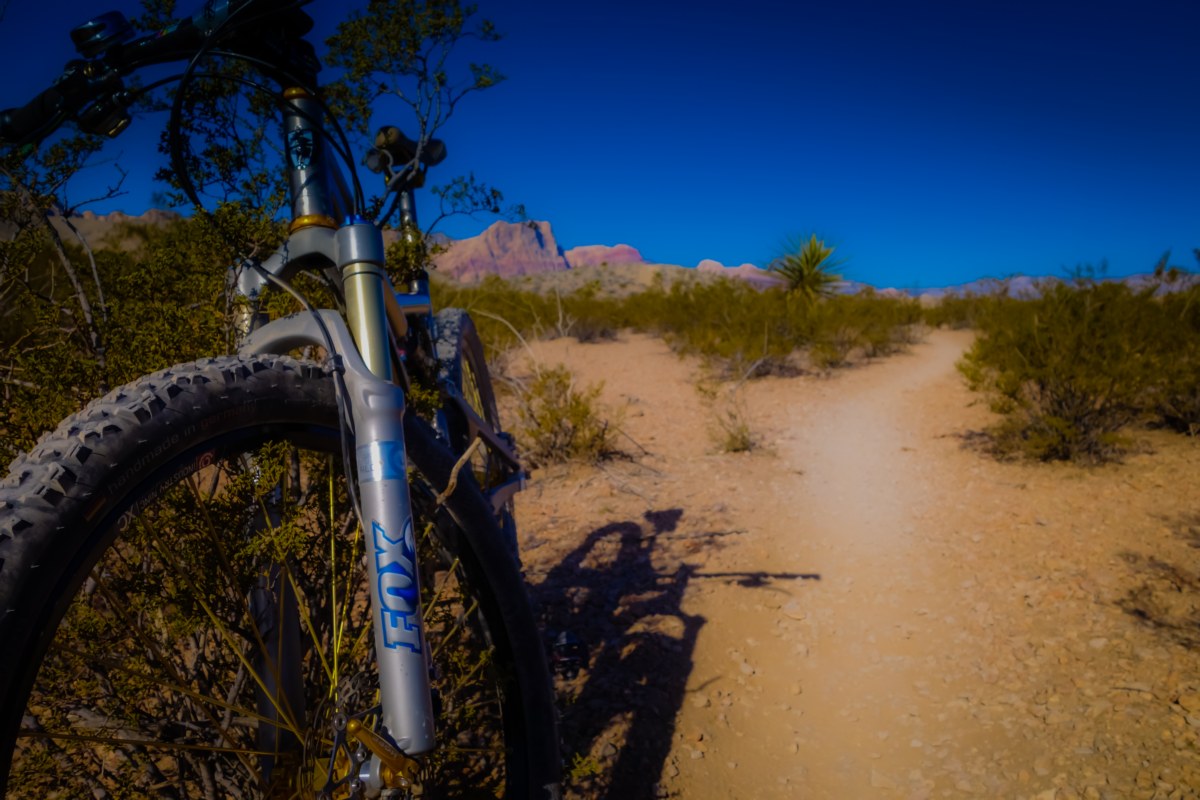 It was still as I remember, a maze of trails.  I took many a wrong turn in spiute of having a map and a GPS course.  Loops within loops, doubling back, but I kept my focus.  I was going to ride as much of this terrain as possible.  Onward to find Route 160 and the "tunnels" to South side.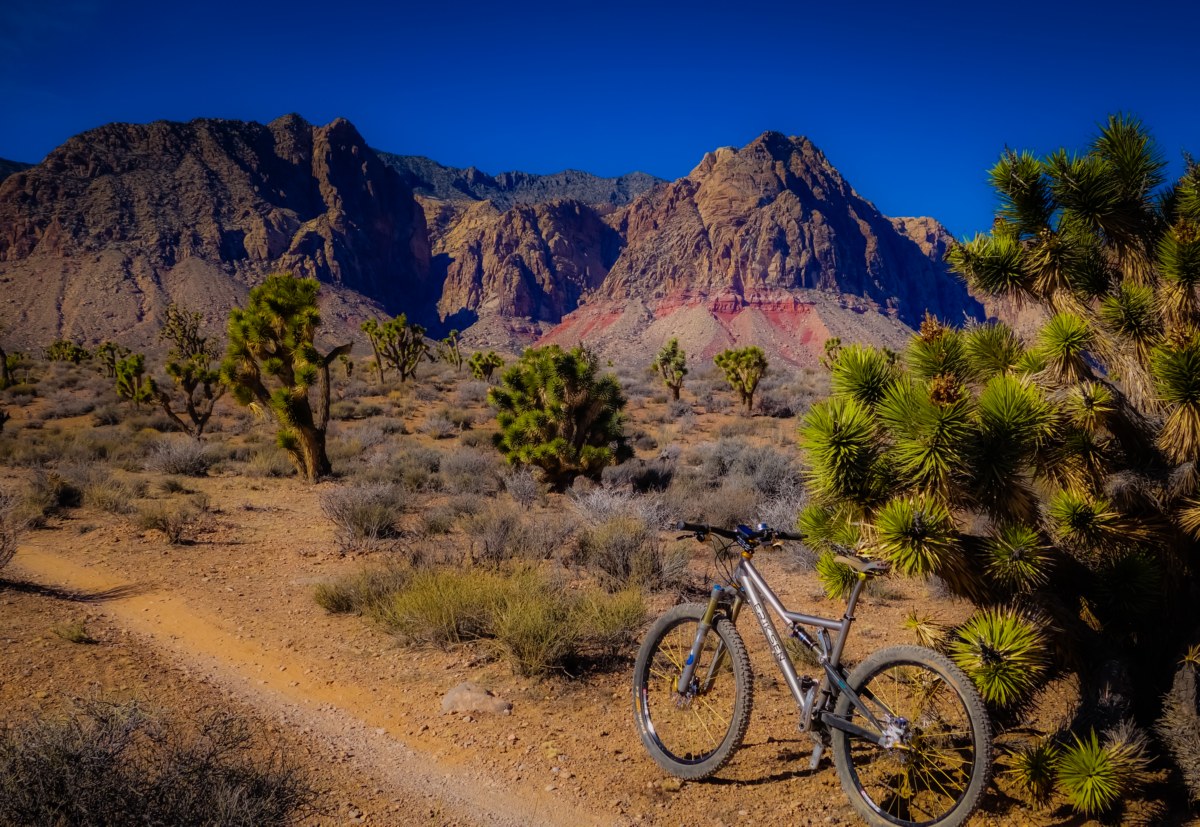 I circled one scraggy hill trice.  It was actually a little technical and I flew off the seat more than once, but no crash.
I eventually did make it to the tunnels and the "Late Night" parking area.  After talking to some of the riders there, they said that the other side had gotten pretty wrecked up in the last few storms.  By this point I had done quite a bit of miles and still had plenty more ahead (including Three Miles of Smiles).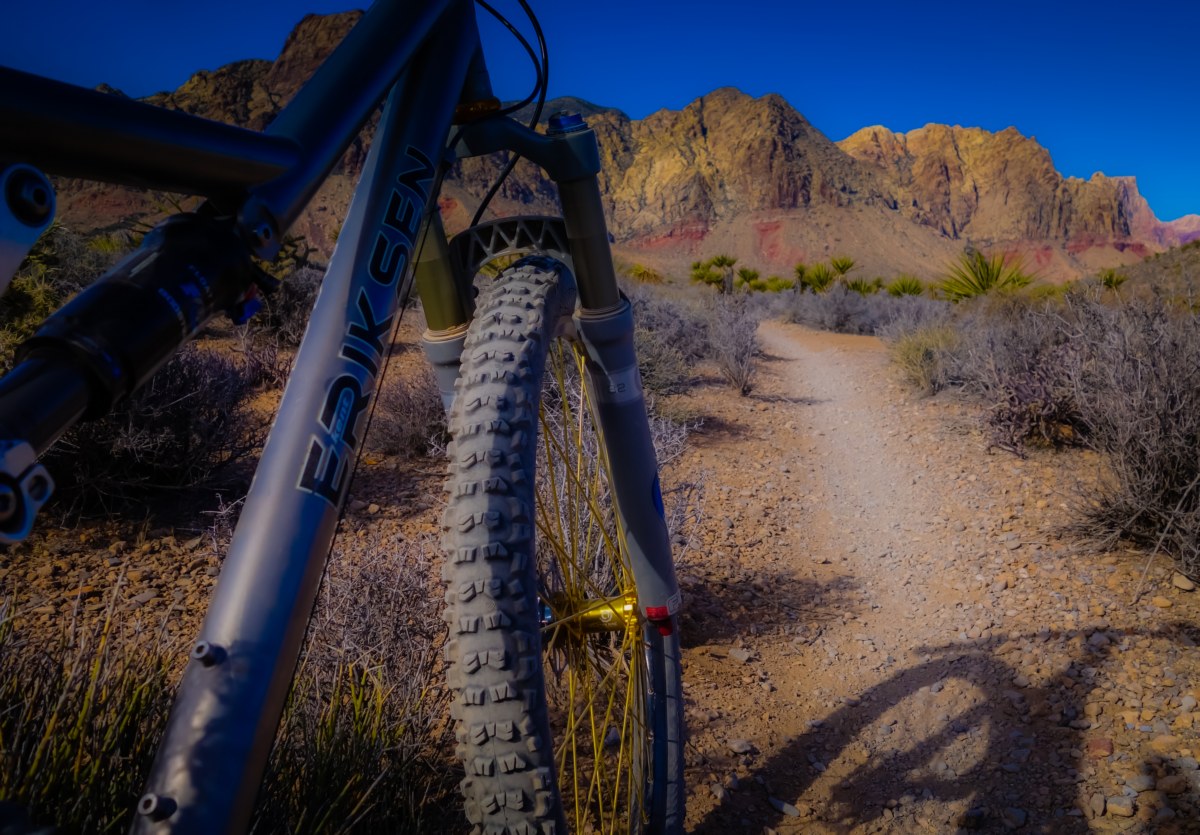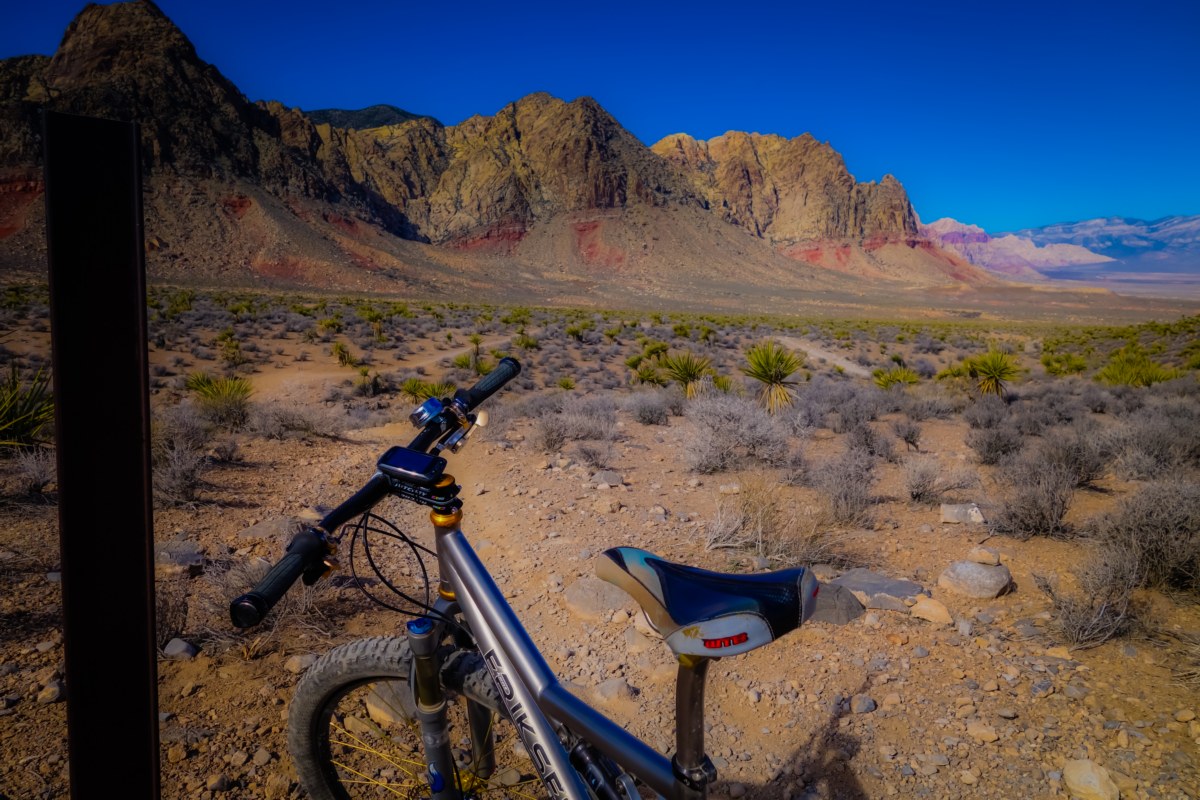 The trails have names, but I never saw the names posted.  I think I went up and around Viagra and then Late night.  I also went on something called Mustang trail.  It was all such a blast, I just say it's one big trail!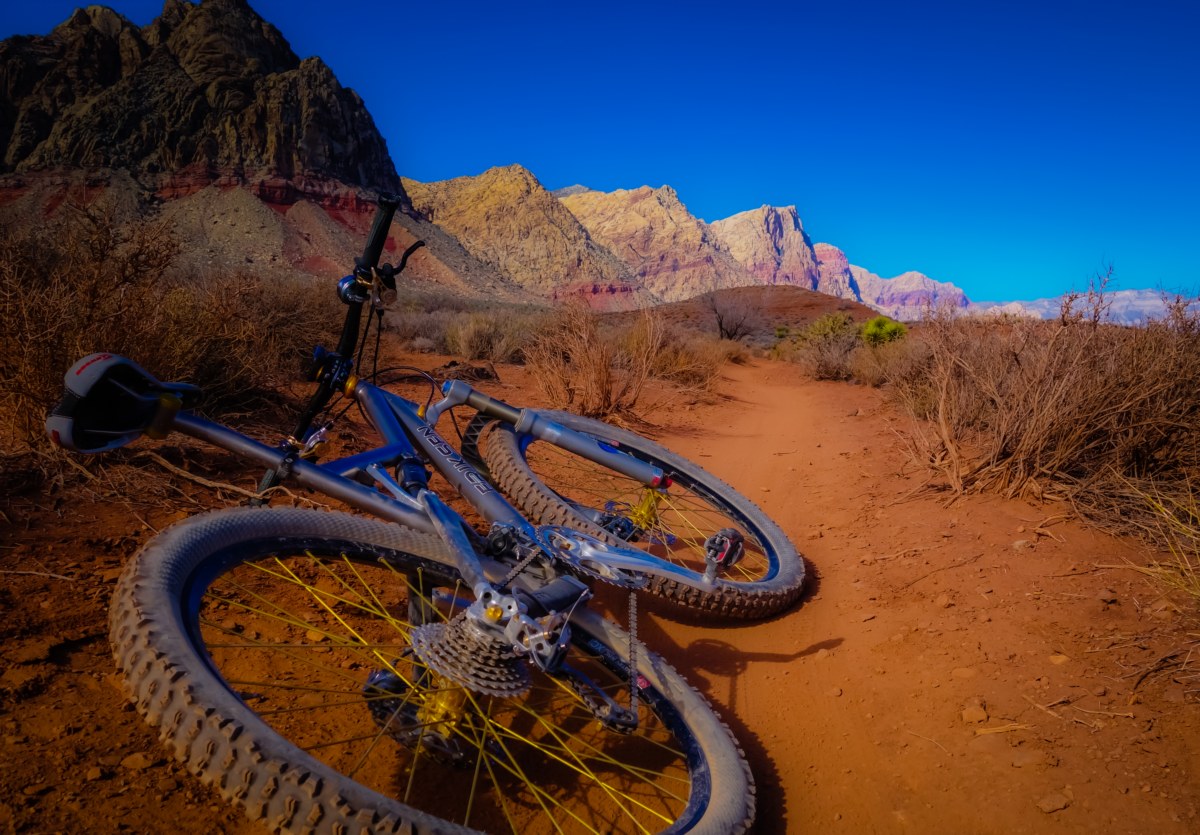 And then, as if out of nowhere, like a last gas sign in the middle of the desert, like the giant W in the movie, "It's A Mad, Mad, Mad, Mad World", and ominous figure arose from the ground.
The only thing I remembered from the LBS directions.
If this ain't a giant Yucca, then I'm a Monkey's Uncle.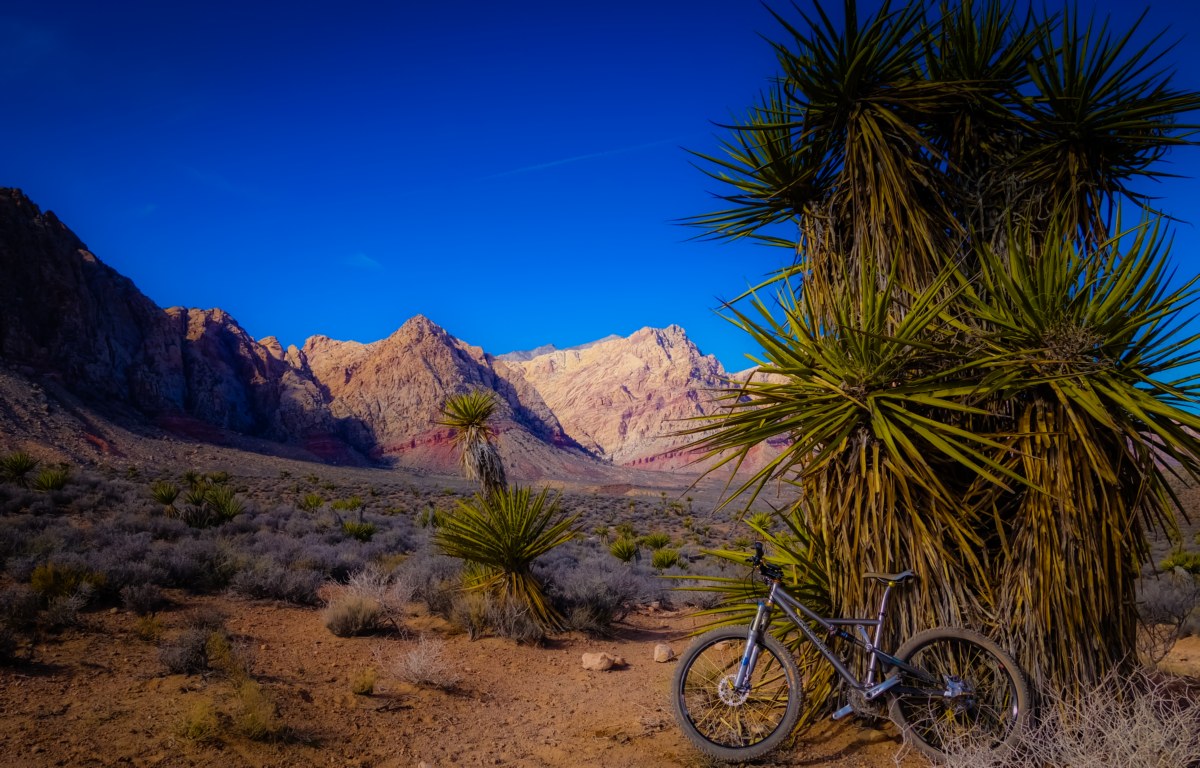 More downhill!  More fun!  A little Bonnie and Clyde.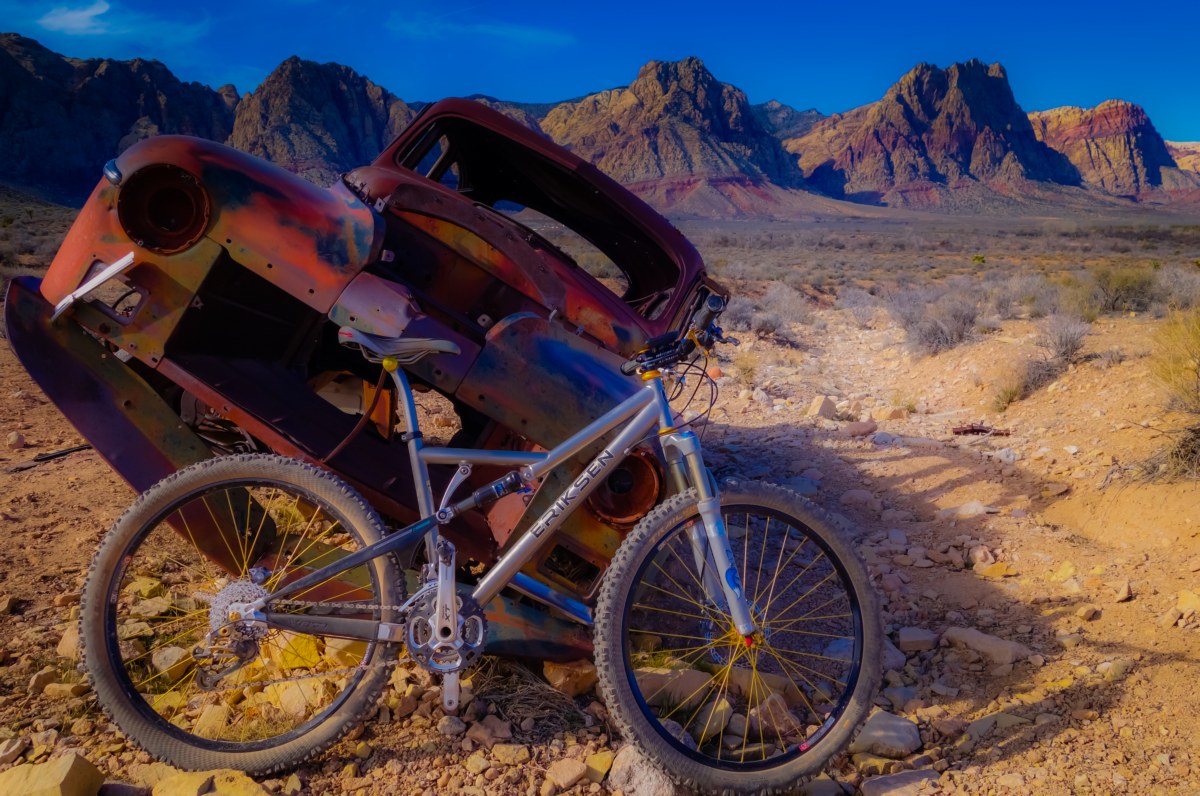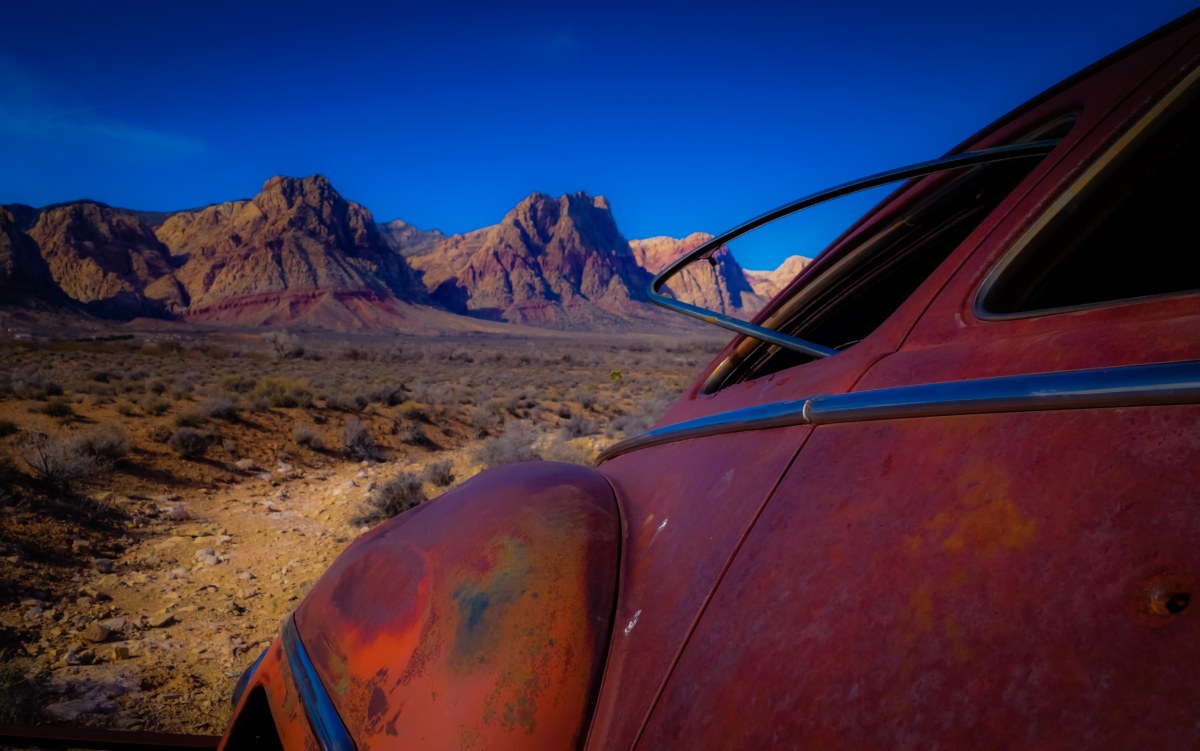 And just like I was promised, it went right back to the LBS!
What a truly great ride!