Archive for August, 2013
by Mitchell Sprinsky on Aug.10, 2013, under Colorado, Ride Reports
Keep It Single Speed
That's been my mantra for the past month or so.  I guess when my OCD takes over, it's all or nothing.  I have really enjoyed the SS on the last few rides.  So much I'm thinking the next bike will be single speed.  A special single speed.
Today I decided to do a longer ride in Buffalo Creek.  Sure, not much climbing, but plenty of grind.  It was a spctacular morning as well.  Temps were in the 70's as I hit the trailhead.  Kind of amazing for a Summer day in Colorado.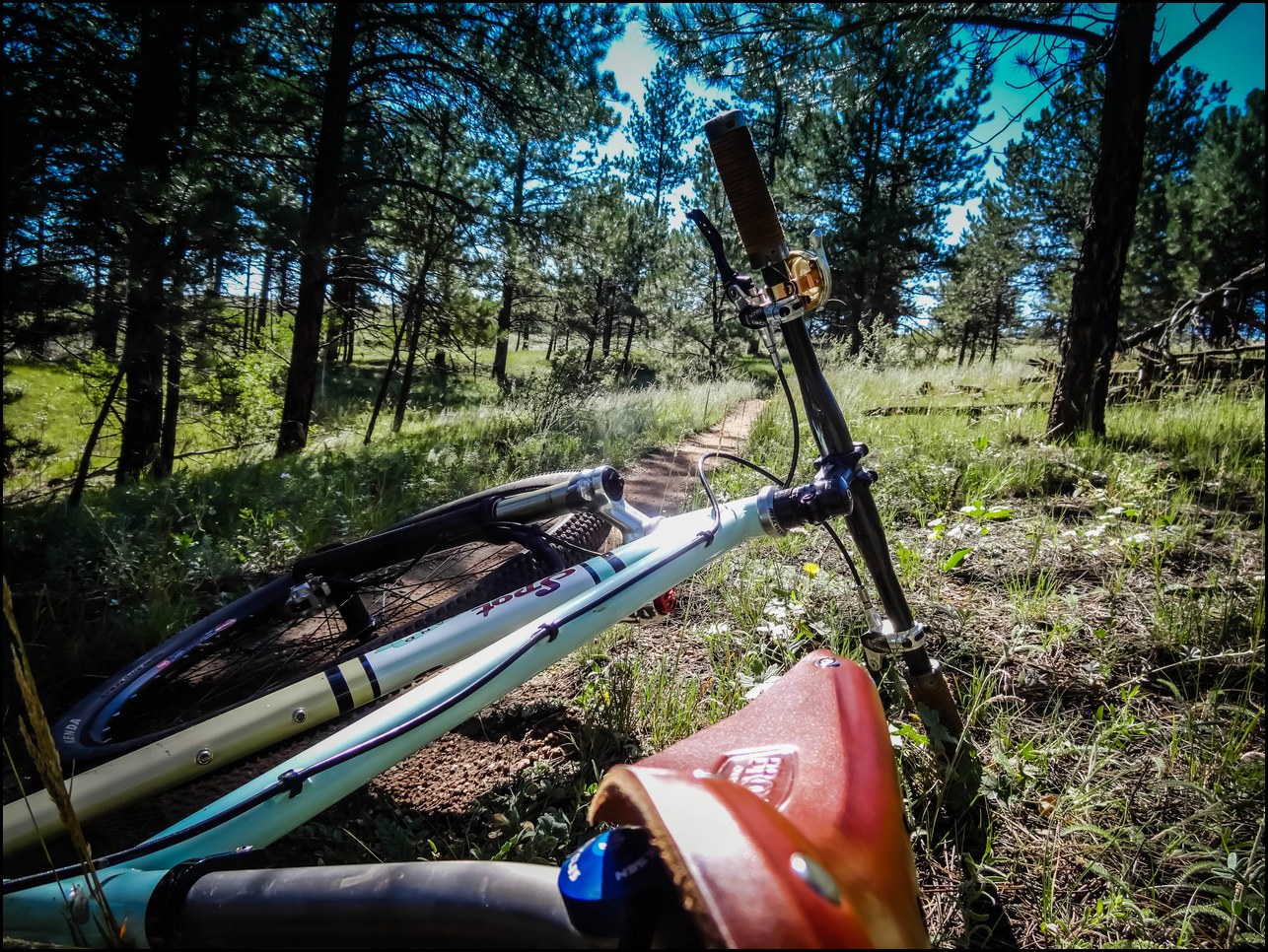 Comments Off

on KISS
more...
by Mitchell Sprinsky on Aug.04, 2013, under Colorado, Ride Reports
Sometimes I am a bit reserved. I tend to over-plan things and pay too much attention to the clock. This weekend, I was more relaxed. I had my parents visiting from NJ. They brought my youngest son with them. He spent four weeks with them. Kind of like a free sleep-away camp :).
At first I thought business as usual for the weekend, but I quickly decided that spending time with them was more important than a long ride. So, I did some shorter rides.
Saturday, I wanted to spend time with my Dad, so I brought him and my youngest (older one was working) to the shooting range. My dad had a blast (literally).
We scoped out our targets at 25 and 50 yards.
Comments Off

on Nice Weekend!
more...