Nevada
by Mitchell Sprinsky on Jan.20, 2014, under Nevada, Ride Reports
No, not the song by Motorhead.  Vegas!  Well, just outside of Las Vegas.  I had to do some evening work over the weekend in our data center, my bike flies free on Frontier (well, until June – that's a rant for another time), and a little dessert desert would do me some good.
First stop was something new for me, Bear's Best.  It seems the trail fairies had been busy since my last Vegas ridezvous, so I'd figue I'd press my luck.  Let 'em ride, so to speak.  Ok, enough bad gambling humor and onto the good stuff.
My last experience with Las Vegas Cyclery, was not that great.  I had rented a bike and well, it was a piece of crap.  That's the main reason I brought one with me, instead.  Still, I wanted to give them another chance and I busted my CO2 inflater.  SO, I needed to get air into my tires anyway.  I purchased a new inflater, and chatted up about Bear's Best.  Way to turn my bad experience around.  Not only did he spend time talking to be about the trail, he gave me a map and suggested I start the ride right from the shop.
A short ride later next to some really beautiful houses in Summerlin, and I was on my way.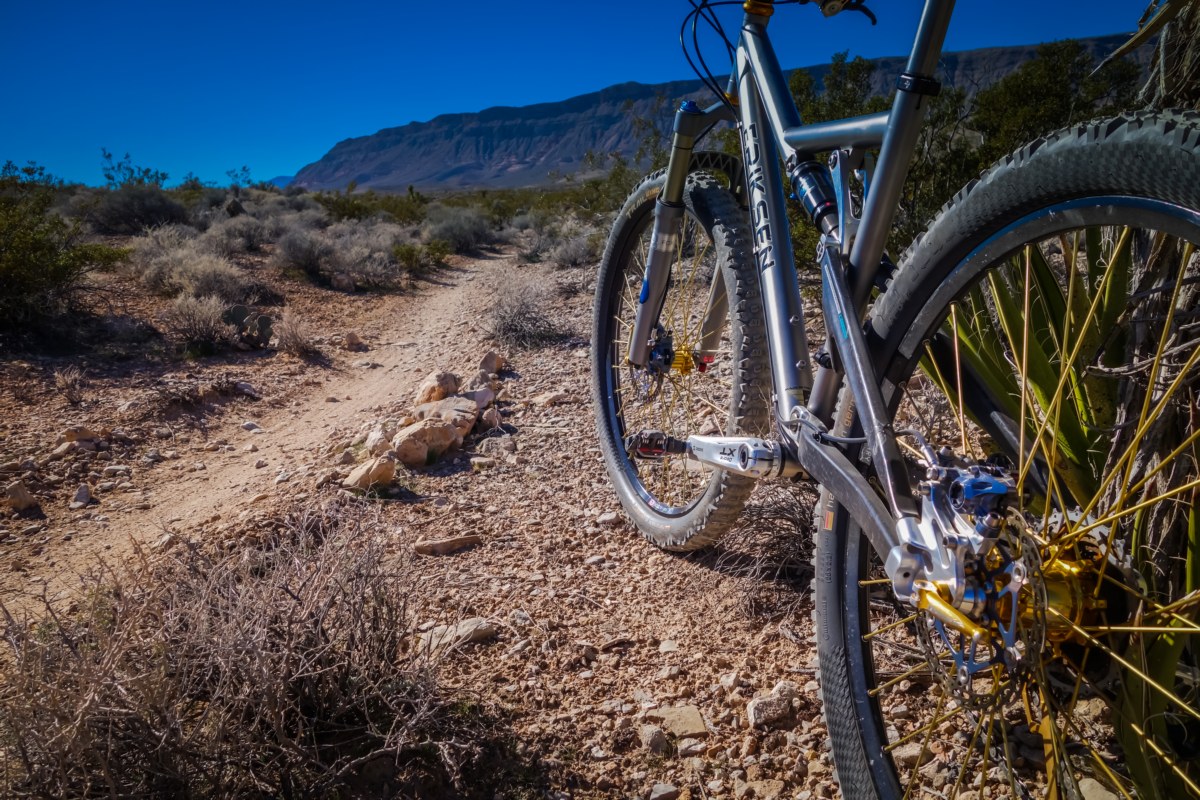 Comments Off

on Ace of Spades
more...