by Mitchell Sprinsky on Apr.26, 2013, under Colorado, Ride Reports, Utah
ver·nal adjective \ˈvər-nəl\
Definition of VERNAL
1: of, relating to, or occurring in the spring <vernal equinox> <vernal sunshine>
2: fresh or new like the spring; also : youthful
A new location, new trails, new bike, and a Spring-time tradition continues.  How ironic that Vernal can be used as an adjective and as a noun here.  A perfect combination.
I thought hard about splitting this trip into two parts, but the theme carries through and I'll keep it together.   I saw parts of Colorado I have never seen, and spent a few days in Vernal, Utah and then almost directly south in Fruita, Colorado.
Why Vernal, Utah?  Well, over the past few years, there has been some hyping of the area.  Moab without the crowds, singletrack everywhere, lot's of Dinosaurs, and a bike shop owner who's poured his heart and soul into developing a destination.  This northeastern town is actually larger than Moab, so there are quite a few more amenities than usual.  Heck, we counted six Subway shops.  Oil and gas booms create towns out here and while I wouldn't say that the industry brings mountain bikers, they have made it a part of their tourism plan.
We arrived in town on Friday afternoon, after driving from Golden via Rifle, Co.  We unloaded the Beast, surveyed the cabin, drank a beer, and decided a ride in the remaining daylight was in order.  A quick stop at Altitude Bike Shop, and Troy Lupcho gave us the skinny, maps, and some admiration for the Rocky Mountain Altitudes sitting on my car rack. Yes, we spent some money there as well.  I think it's good to support the local guy.
Our stop for the day was McCoy Flats.  This BLM area has miles of handcrafted cross-country singletrack.  Troy has lead the charge to build here and he has done a great job in defining and signing the trails.
They certainly didn't send out the welcome brigade, but that is one of the reasons we wanted to try Vernal.  No crowds!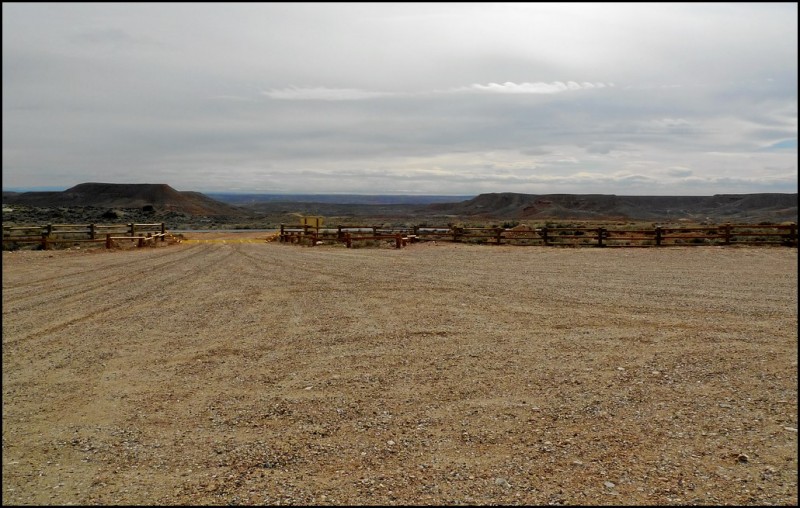 Comments Off
more...